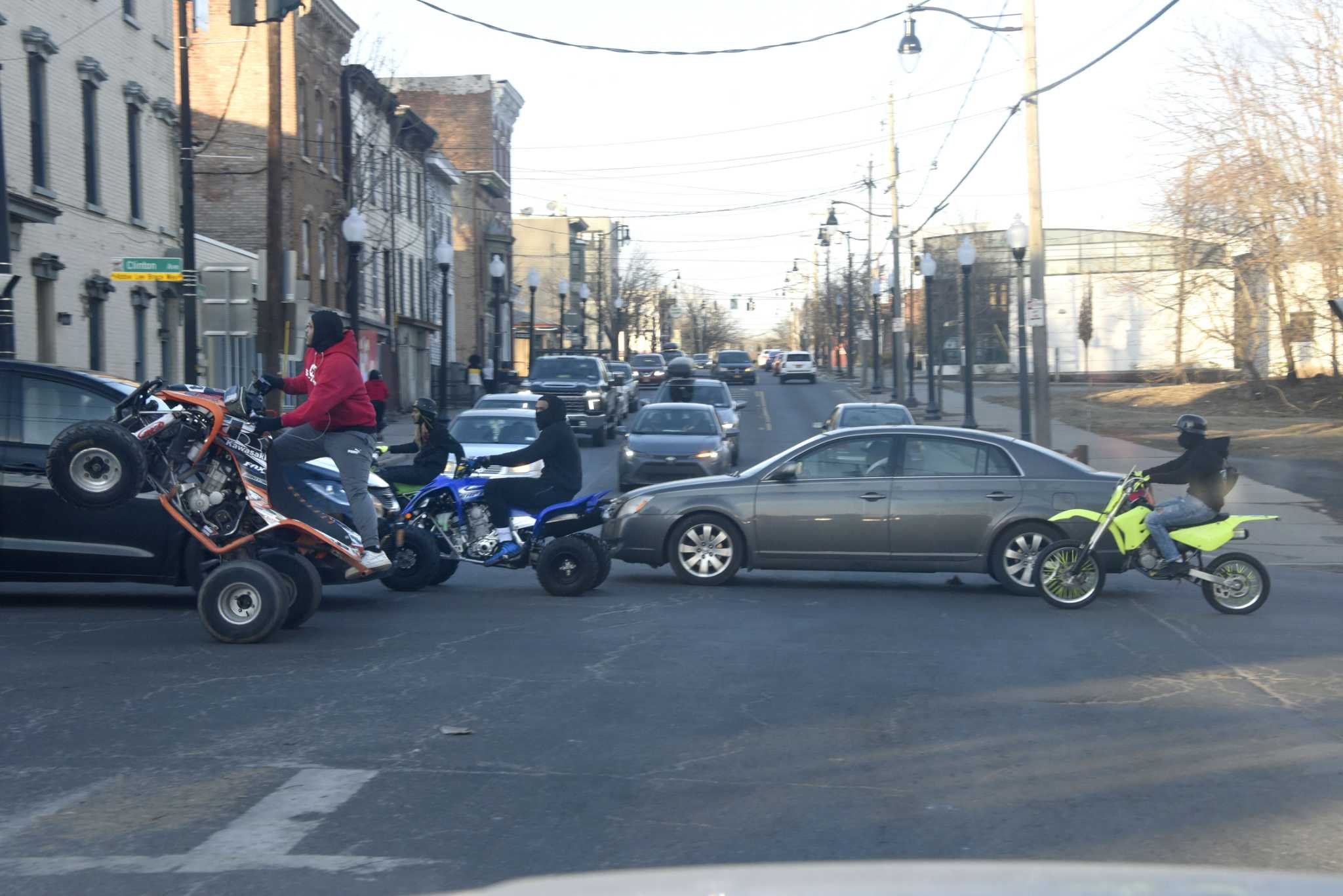 Video shows Albany police SUV knocking dirt bike rider to the ground
ALBANY — Just days after authorities announced a hotline for residents to report illegal dirt bikes and ATVs on city streets, video surfaced on social media showing a police SUV hitting the rear wheel of the dirt bike and throwing the rider to the ground.
The video was taken on Friday, March 25 by another dirt bike operator who appeared to be driving down the sidewalk to capture the scene of an Albany police vehicle with its lights flashing in close pursuit of a bicyclist ahead of come into contact with one of the three dirts. bicycles rolling on the road. The video shows the bike that was hit and its rider flipping over before coming to an abrupt stop.

Source link