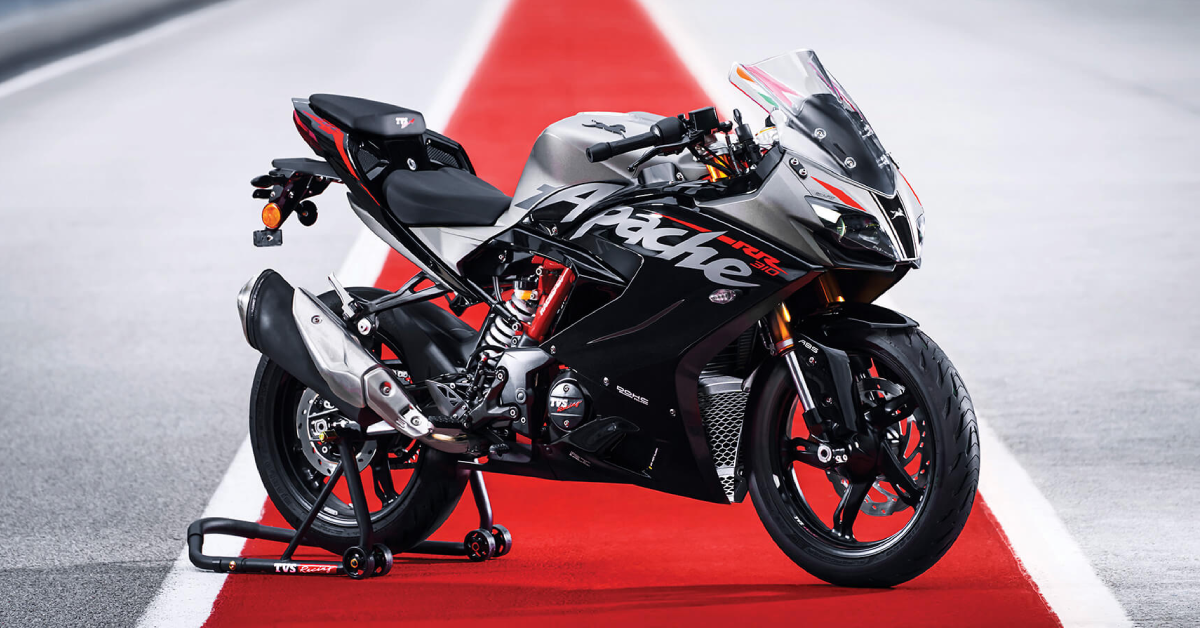 The economical BMW 310 RR sports bike is coming and we can't keep calm
When it comes to motorcycles, BMW is known for making some of the most notable machines in their respective segments. When it comes to the world of adventure, the BMW R 1250 GS is the default choice for the most extreme outings, even as it travels the world. If you want an apex predator, the BMW S 1000 RR is in a class of its own. When it came out in 2009, it redefined the superbike. The BMW S 1000 RR was so ahead of its time that it basically intimidated the entire sport bike segment into rolling up their socks. It's been made a bit more road-friendly in the form of the BMW S 1000 R.
But if we look at all motorcycles made by BMW, then for the off-road focused "GS" series there is a smaller G 310 GS available. If we look at the "R" series of naked bikes for the street, there is a smaller G 310 R that you can buy.
However, the 'RR' series does not have a small capacity offering. There is only the crazy S 1000 RR and the very crazy M 1000 RR. But all of that is changing.
The BMW 310 RR finally arrives
BMW Motorrad India has released a teaser for their upcoming motorcycle which previews the rear end of the upcoming motorcycle. We see it gets a rather classy LED taillight design and underneath are the letters 'RR'.
But the story this image tells is much bigger. The design of the taillights and the entire rear section are identical to a motorcycle already sold in India. It is made by a company called TVS Motor Company and the bike they make with the same tail section is called the TVS Apache RR 310 pictured above.
Related: 2022 BMW G 310 R: Costs, Facts & Figures
The BMW and TVS partnership to make it happen
This isn't the first time that BMW and TVS Motor Company, or TVS for short, have teamed up to make a motorcycle. TVS is based in the city of Chennai in Tamil Nadu, India, and is the third largest motorcycle manufacturer in the country. They are known for making small capacity motorcycles that focus on being sportier than the competition. The company exports to more than 60 countries and had sales of $2.6 billion in 2018-2019. You get the idea, TVS is great.
Recently, however, TVS has made a massive effort to make bigger and faster bikes. They even acquired the iconic Norton motorcycles and saved them from extinction. And it was this drive to be faster and better that led TVS to partner with BMW in April 2013.
Related: This Is Why Indian Bike Maker TVS Will Invest $125 Million In Norton Motorcycles
The result of this partnership has been three motorcycles, two of which are the BMW G 310 R and the BMW G 310 GS – both manufactured by TVS at its manufacturing plant in Tamil Nadu and exported worldwide. And that's the point in this story where it all connects – the third motorcycle to come out of this partnership is the TVS Apache RR 310.
You may have noticed that we have used images of the TVS Apache RR 310 in this story and the reason is simple: it is the new BMW 310 RR. With the teaser, showing the exact same tail unit as seen on TVS RR 310, it's all but confirmed that it will be the same bike but with different badging and BMW's signature colors.
And that's not a bad thing at all. The TVS Apache RR 310 has proven to be a very powerful motorcycle that provides a great riding experience around town and can also be fun on the racetrack. The Apache comes with Michelin Road 5 tyres, rear rebound adjustable monoshock, trellis frame, clip-on handlebars, dual LED headlights, 300mm front disc brakes with ABS at the rear also has a 240mm disc brake, 3 riding modes, a 5-inch digital dash with smartphone connectivity and can be opted for fully adjustable inverted KYB front forks. It comes with a 312.2cc, single-cylinder, liquid-cooled engine that develops 34 horsepower and 20 lb-ft of torque, and weighs 383 pounds.
We expect the new BMW to have identical specifications and the same design. But with a different livery and the BMW badge on it. What's exciting is that we already know that this is a capable yet friendly BMW coming. And finally, the legendary S 1000 RR will have a little brother that people can now learn and adapt to before moving on to the big leagues. July 15 is when we can see the new BMW in all its glory, and we can't wait!
Source: BMW Motorrad, TVS Motor Company