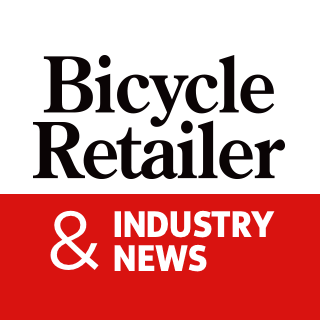 PeopleForBikes Coalition Board meets to discuss plans for 2022 and vision for the future
supporting the industry around their three strategic initiatives to further develop the bicycle and bicycle trade, we can make America the best cycling country in the world.
The Board of Directors approved the 2022 budget, bylaw updates and leaders with Chris Speyer, vice president of merchandising products and cooperative brands at REI as president; An Le, Global Marketing Director at Giant Bicycle as Vice President; Mike Mercuri, SRAM Board Member as Treasurer and Pat Cunnane, Yuba Bicycles President and COO as Secretary.
Vice President of Philanthropy Nancy Hershfield laid the groundwork for the new and non-endemic focus of the PeopleForBikes Foundation. Key initiatives include raising more philanthropic dollars to support PeopleForBikes programs and developing the PeopleForBikes Foundation Board of Directors.
Business Network Vice President Ravi Rajcoomar led discussions around the PeopleForBikes 2022 Cycling Leadership Series, starting with the return of the in-person Cycling Leadership Conference, March 21-23 in Dana Point, California. The series will be a collection of educational and networking events designed to bring the cycling industry together to help shape the future of cycling and the cycling industry. The complete programming of events is available here.
The Board of Directors also reviewed and approved the recipients of the organization's Fall 2021 Community Industry Grant, totaling $ 55,000 for seven different cycling-related projects across the United States. here.
Research and Statistics Subcommittee Chairman Joe Wheadon and Bike Industry Research Director Patrick Hogan spoke about the importance of improving data to help grow the industry . The duo outlined plans to raise funds in 2022 to integrate participation, sales, bike network and consumer information data into one, better establishing PeopleForBikes as the ultimate data source for the industry. and the cycling community.
Finally, the board took a moment to recognize and celebrate Erik Esborg, who served as the organization's vice president of finance for 17 years and recently announced his departure from PeopleForBikes effective January 31, 2022.
PeopleForBikes Coalition Board of Directors
Chairman of the Board: Chris Speyer, Vice President, Merchandising Product

and cooperative brands, REI

Vice President: An Le, Global Marketing Director, Giant Bicycle

Secretary: Michael Mercuri, Board Member, SRAM

Treasurer: Pat Cunnane, President and Chief Operating Officer, Yuba Bicycles

Bob Burns, Vice President and Senior Legal Counsel, Trek Bicycle

company

Ian Christie, President and CEO, Summit Bicycles