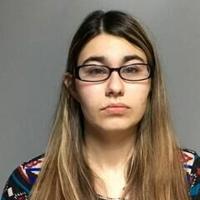 Pell City woman arrested in Leeds hit and run | News
LEED – A woman from Pell City has been arrested in connection with a Leeds hit-and-run.
Amber Green, 26, of Pell City was arrested by the Leeds Police Department on Thursday, according to St. Clair County Jail records. She is accused of leaving the scene of an accident and criminally negligent homicide with a vehicle in connection with an incident on Wednesday that claimed the life of a Birmingham cyclist.
According to a press release from Leeds Police Chief Paul Irwin at around 5:40 p.m. Wednesday, LPD and Leeds Fire Department officers responded to Highway 78 West and Riverview Road following a circulation accident.
While at the scene, officers observed Mark Lyle Miller, 59, of Birmingham, who died in a traffic accident involving his bicycle and a motor vehicle that left the scene.
The statement said a witness at the scene reported that a red vehicle was traveling westbound on Highway 78 West and struck Miller's bicycle. Miller was struck from behind by the front passenger side of the vehicle.
Irwin said the vehicle was badly damaged and the department was looking for information on the whereabouts of that red vehicle and its driver. The vehicle's radiator was damaged and the antifreeze was leaking.
The Alabama law enforcement agency responded to the scene to assist in the collection of evidence and the investigation of the highway homicides.
Taylor Mitchell is a Daily Home reporter who covers Pell City.