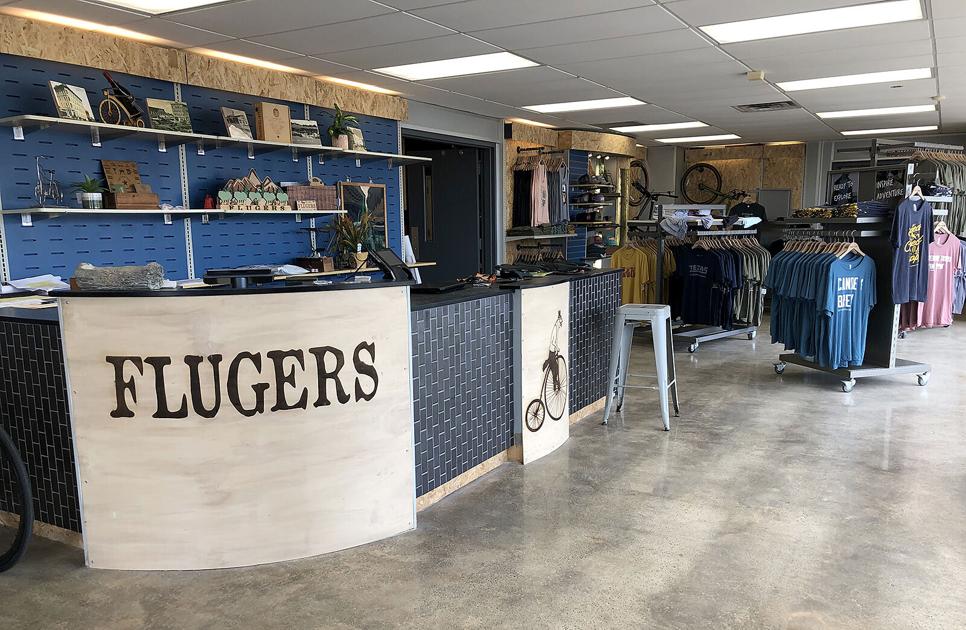 Official opening of the new Longview bicycle store | Local
Dereck Yagle said he hopes his new business, Flugers, will attract cycling enthusiasts to the area and boost the food truck industry.
The first phase of the business – a bicycle sales and service store and a niche retail clothing store – marks its grand opening from 8 a.m. to 8 p.m. today and Saturday at 1232 W. Marshall Ave., with food trucks on site both days. An ax throwing center and food truck fleet, which will include a cornhole, live bands, stage and outdoor seating, are expected to open in the coming weeks. The company also plans to sell beer and wine.
The bike shop sells and services bikes, with bikes in a variety of price points and age ranges, including balance bikes, scooters, and brands such as Diamondback and Redline BMX bikes.
"Anything you can run on the Boorman Trail, we really have it," Yagle said. Safety equipment and accessories are also available in store.
Yagle said he hopes to attract people from areas where these brands aren't available, especially given Longview's new skate park.
"A lot of people who do that are freestyle, and we can answer that," he said.
The retail clothing store sells niche outerwear, including t-shirts from Keep Nature Wild and American Clothing Co. – the former commits to picking up trash and the latter to planting trees based on sales. .
"We don't just want to ride and be outside, we also want to give back," said Yagle, adding that Flugers had adopted part of the Boorman Trail nearby. "We really want to get involved in the community.
Bike and retail stores are open 10 a.m. to 7:30 p.m. Tuesday through Saturday, but these times will likely be adjusted as future phases of business open.