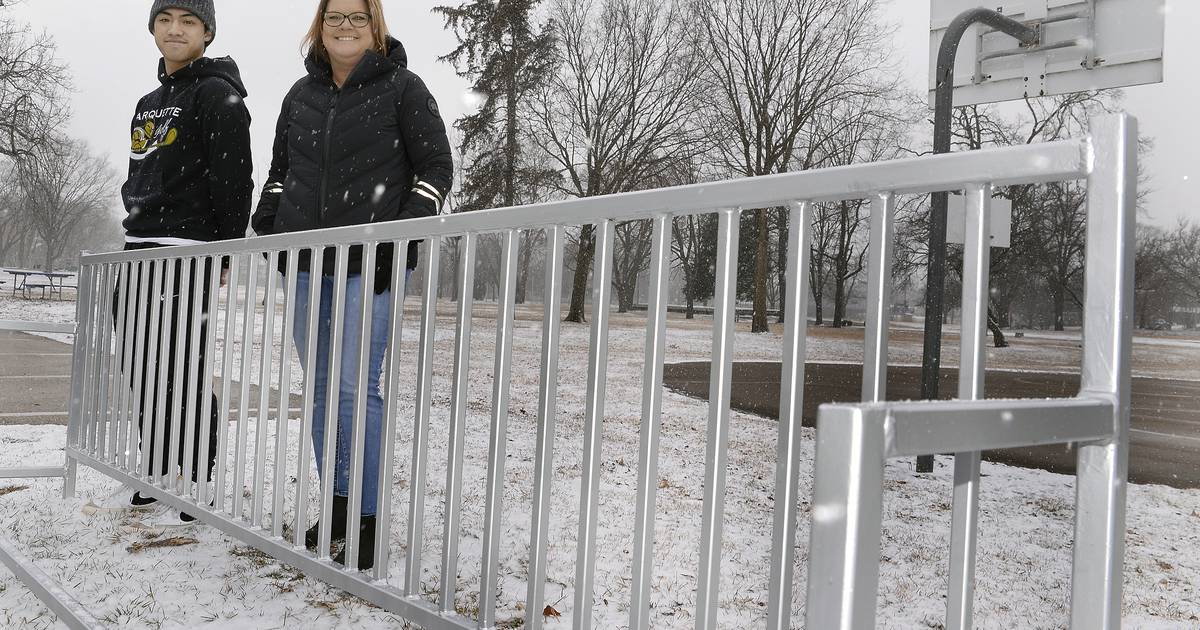 New bike racks installed in Fox River Park in Ottawa thanks to the Eagle Scout Project – Shaw Local
Marquette Academy senior Ben Weyer was scouring Ottawa for an idea for his Eagle Scout project when an idea finally came to him: Fox River Park, along Superior Street across from the towpath of the Illinois and Michigan channel, had no bike racks.
This led him to build a bike rack for the park and another for the trail entrance across the street.
"There's this wading pool that's always been there and I realized there was no bike rack," Weyer said. "It's a popular place during the summer and I bet the kids love to cycle here. It's a popular place to get a bike rack.
The racks are made from steel tubing that Weyer was able to purchase through donations. He welded it with the help of Mike Sheridan.
"He basically taught me how to solder through this whole process," Weyer said. "It was really nice of him to help me with that."
Weyer said it takes about three days for a bike rack to run about seven hours a day because the weld takes a while to set up.
Ottawa Commissioner Marla Pearson said she was thrilled when Weyer reached out to ask for permission to build bike racks for the park.
"I love when young people volunteer for the city like this," Pearson said.
Weyer is graduating from Marquette Academy this spring and plans to major in biology at Southern Illinois University in Carbondale. He plans to become an orthodontist one day.