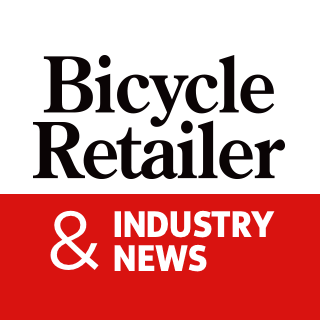 National Interscholastic Cycling Association launches new league in New Mexico
BERKELEY, Calif. – March 8, 2022 – With an ongoing commitment to getting more kids riding bikes, the National Interscholastic Cycling Association (NICA) today announced that New Mexico is the latest league to join NICA, which develops interscholastic mountain biking programs for student-athletes and coaches across the United States. The New Mexico Interscholastic Cycling League (NMICL) www.newmexicomtb.org kicks off its inaugural cycling season in the fall of 2022.
"Our mountain biking community is full of dedicated volunteers, coaches and families who have worked together for years to develop youth mountain biking," said Mary Grow, League Manager, NMICL. "We're excited to bring more opportunities to New Mexico with a NICA league. We look forward to helping more kids experience the thrill of cycling while being part of such an amazing community."
Jennifer and Jerry Brown are two community members from New Mexico. Jennifer and Jerry will serve as DEI coordinators for NMICL.
The Browns added: "We are in awe of all that NICA and the Gallup Comp team have done for the young people of Gallup. Kids who hadn't ridden bikes, who were riding, learning, supporting and pushing each other to grow and improve. Seeing this value made us want to get involved too, we are thrilled to be a part of NICA NM. Bringing NICA to NM means we can take what our daughter has been through and bring it to others young people. We can open up the world of mountain biking to even more children."
NMICL worked with Anders Lundahl (NMICL Race Director), Scott Nydam, Jennifer Brown, Rick Smith, Jen Robinson, Chris Shaw, Deborah Kearney, Travis Moulton to bid to join the nation's premier interscholastic cycling organization. The application process was also supported by initial funders Allen Hilton, the Tijeras Foundation and the Southwest Indian Initiative. NICA evaluated and accepted NMICL's offer as part of the organization's new league application process. With the addition of the New Mexico League, NICA grew to 29 leagues and counting. The NMICL will open registration April 1 and begin hosting events and races in the fall of 2022.
"We look forward to welcoming and working with the dedicated and experienced team leading the New Mexico Interscholastic Cycling Association," said NICA President Amanda Carey. "With its many trails and strong community support, New Mexico is a natural addition to the NICA family. More importantly, together we are committed to growing the sport the right way by staying focused on the mission of building strong minds, bodies and characters. , and communities through cycling."
The addition of New Mexico to NICA will increase regional opportunities for youth cycling and add to the growing community across the United States. NICA supports its leagues through racing, outdoor adventure and teen trail corps programs, as well as coaching licensing, among other efforts. In addition, the organization offers an initiative called GRiT, designed to inspire more girls to cycle, as well as a dedicated Diversity, Equity and Inclusion initiative to bring more underrepresented communities at NICA. NICA's core values ​​of fun, inclusiveness, fairness, respect and community are visible throughout its national organization and leagues.
About the New Mexico Interscholastic Cycling League (NMICL)
The vision of the New Mexico Interscholastic Cycling League (NMICL) is to provide a fun, inclusive, and safe environment for New Mexico's youth community to enjoy the benefits of outdoor recreation, especially mountain biking.
About the National Interscholastic Cycling Association (NICA)
The mission of the National Interscholastic Cycling Association (NICA) is to strengthen minds, bodies, character and communities through cycling. NICA recognizes the value of participation in NICA League events for all student-athletes, without discrimination based on race, religion, or gender identity. Our core value of inclusiveness demonstrates our belief that everyone should participate in our programs and feel welcomed, respected and supported.
Founded in 2009 as a 501(c)3 nonprofit organization, NICA develops interscholastic and community cycling programs for student-athletes and coaches across the United States. NICA provides leadership and governance services to local leagues to deliver quality mountain biking activities and events. NICA has served nearly 64,000 student-athletes since 2009. Currently, NICA has 29 national and regional leagues and more than 14,000 registered volunteer coaches who work with more than 27,000 student-athletes from more than 1,000 teams each year. high schools and colleges in the United States.