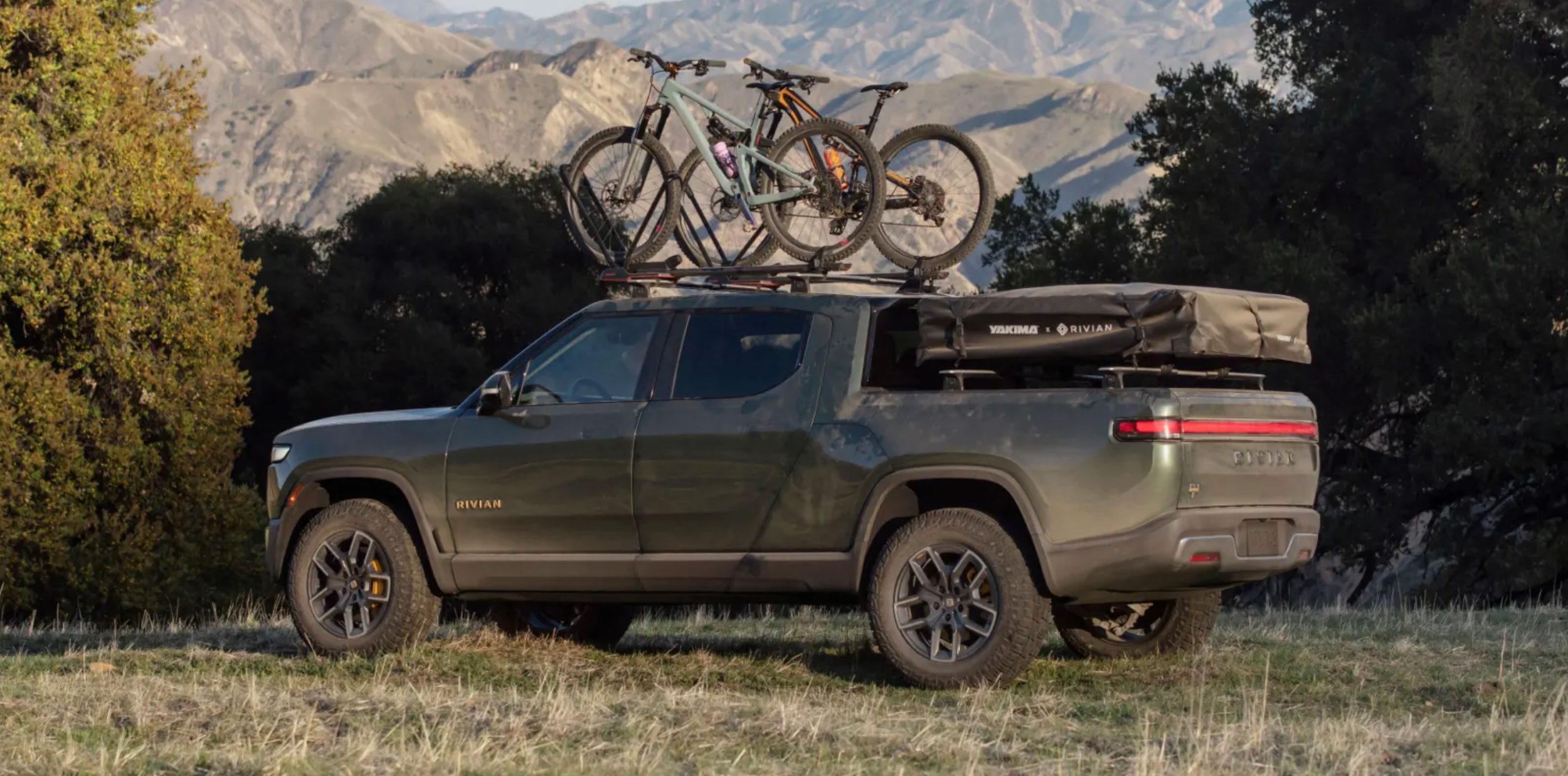 Is a brand new electric vehicle maker dabbling in e-bikes?
U.S. electric vehicle maker Rivian, a competitor brand of Tesla, Nio and other electric vehicle giants, has registered an electric bike brand for the first time, possibly signaling a broader family of electric products.
Electric vehicle manufacturers are clearly playing a role for the rapidly growing e-bike market share, seeing the opportunity to offer a family of products, adding depth to their customer relationship. The list of manufacturers includes Porsche (the new owner of the GreyP electric bike brand), Mercedes-Benz, Harley Davidson and BMW. Ducati, the official supplier of electric motorcycles for the FIM MotoE World Cup, also offers a range of electric bikes.
Like electrek rightly underline, "Electric bike sales are growing 16 times faster than general cycling", so "While the focus is often on electric cars – since they replace gas mileage and help solve pollution problems – electric bikes are actually adopted at a much higher rate. They introduce people to electric propulsion and are often the first electric vehicle someone will own.. "
The Rivian brand can be summed up as follows:
The registration of the RIVIAN ™ trademark is intended to cover the categories of bicycles; structural parts of bicycles; electric bicycles; structural parts for electric bicycles; electric bicycle components specially designed for electric bicycles, namely, battery packs, motor controls, electric motors, throttle controls, pedal assist sensors, display consoles, wire harnesses, sprockets, cassettes, chains; bicycle frames; bicycle pedals; bicycle horns; bicycle brakes; bicycle chains; gears for bicycles; bicycle wheels; bicycle seats; bicycle tires
Should the cycling industry be worried?
The auto industry's interest in cycling is not entirely new territory. Think of Subaru, Volvo and VW who all took turns sponsoring World Cup mountain biking teams in the 90s and 2000s. The major change; it is not the brand alignment that is sought, it is the actual sales of bikes.
As an industrial consultant Edward Benjamin highlighted in 2016, "Hundreds of major automotive and consumer product companies, famous names, huge corporations, are paying special attention to the bicycle and especially to the electric bicycle industry. Their questions indicate that they are getting involved, or planning to get involved, at an accelerated rate, in almost every market.
For those who want to deepen that conversation, yesterday's Cycle Systems podcast is a good reference point for discussions surrounding automakers making foray into the bicycle industry.