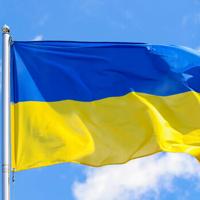 IA College student organizes a bike ride for Ukraine | News
(KMAland) – A student from Iowa is organizing a fundraiser and a message of peace for Ukraine, in an effort that spans 75 miles in length.
Anita Tamang, a Luther College senior specializing in global health, and at least 20 other cyclists will embark on a day-long trip on Saturday, starting in Rochester, Minnesota and ending at Luther's campus in Decorah.
Tamang said she had long dreamed of leading a long journey to raise awareness for a good cause, but could never identify one. And then, Russia's invasion of Ukraine added to the urgency.
"I wanted to do something, but I felt so helpless," Tamang said. "I want to help, but I don't know how, what can I do? »
She was guided and inspired by a teacher at her school from Ukraine. A GoFundMe page was set up in conjunction with the ride. Donations will go to a local oncology clinic in Ukraine, where the educator's mother works.
Organizers added that if anything is left, it will be donated to internally displaced people to fill current care gaps.
Tamang stressed that she hopes the endurance of a long bike ride conveys the importance for community members in the Midwest and beyond to remain engaged in the call for world peace.
"With this experience of organizing this and also riding on Saturdays, we hope that people will kind of stand up [against] the injustices happening in the world," Tamang remarked.
She pointed out that participants in the ride will post images drawing attention to the problem. Students and others who support the effort are encouraged to share posts on social media to raise awareness.