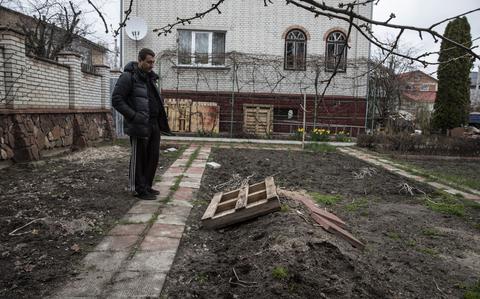 How a Ukrainian village survived the terror of Russian occupation
VORZEL, Ukraine – The power was out, the taps were dry and the Russians were approaching when Victor Prykhodko's neighbors came to ask for help.
Prykhodko opened his cellar doors, his son Pavlo said, dispensing water from his well and warming 20 people with his wood-burning stove at his home in Vorzel, a village outside Kyiv.
"He did what was necessary," Pavlo Prykhodko said of his father's decision to shelter his neighbors in late February. "They said that without my father they would not have survived."
The towering 65-year-old had a good heart but bad knees, his son recalls. So Prykhodko couldn't run when a Russian armored vehicle opened fire as he stopped to chat with neighbors on March 6. He was killed a few steps from his front door on Kvitkova Street, his son said, his body left on the road for two days. lest anyone who moves it should also be shot.
The terror of a military occupation and quiet moments of mercy between neighbors have punctuated daily life for weeks in Vorzel, a suburb surrounded by birch forests that is home to a few thousand people. Now its residents are coming out of their homes and picking up the pieces after Russian troops withdrew this month, leaving a trail of wreckage behind.
Lyudmyla Ryzhenko, deputy member of the village council, said the Russian occupation was marked by theft and violence. Four people were killed in the shelling of a residential street, she said, and buried nearby. Soldiers confiscated people's phones and laptops and stole cars when their own vehicles ran out of fuel. Once these cars also ran out of gas, the soldiers took bicycles.
After the Russians withdrew, Ryzhenko's father collected the bikes one by one so that they could be collected by their owners. When a building was bombed on March 17, residents formed a bucket brigade on the fifth floor to put out the blaze. In the absence of government services, people have learned to rely on each other.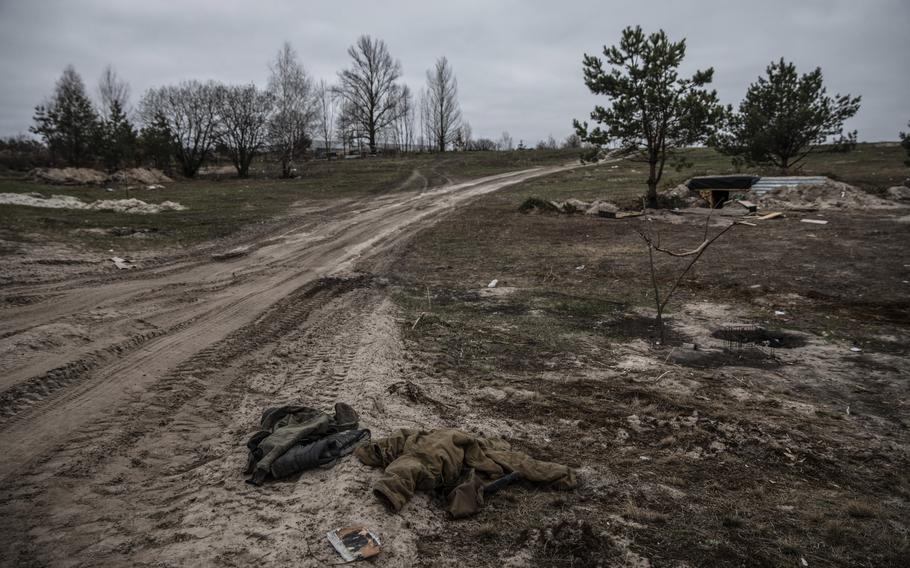 A nearby evangelical church has become a temporary home for around 50 sick and disabled people displaced by the war. Inside the church, shrouded in darkness on another chilly evening with no electricity, residents hobbled on canes to chat and lingered near the makeshift kitchen to retrieve hot tea from the volunteers. Julia Gunko prepared stuffed cabbage with a spoon for an 87-year-old woman who had difficulty standing.
His work done, Gunko left. She sat on a bench and quietly described the moment a Russian soldier tried to rape her.
"He came to my house armed with his gun, in uniform, and asked me to follow him outside to a hangar," she said. "I pushed him away and told him he should shoot me in the head first and then he could do whatever he wanted with my body."
Gunko's dog seemed to scare her, she said, and she hid in a friend's basement for days, terrified that at 37 she was one of the oldest. young women from the city after the flight of many others. She looked on with relief when she saw the soldier leave with his unit late last month.
"I guess I'm lucky," she said. "My neighbor was found tortured in his basement, and another was shot by a sniper and buried in the yard of his house."
The other townspeople rarely ventured outside. Maryna Khrystiuk, 58, stayed at home most of the time, gazing out a window that allowed her to count armored vehicles heading for nearby Irpin, where the Russians suffered heavy casualties.
"I was very happy when the number of vehicles that came back was less than the number of vehicles that left," she said.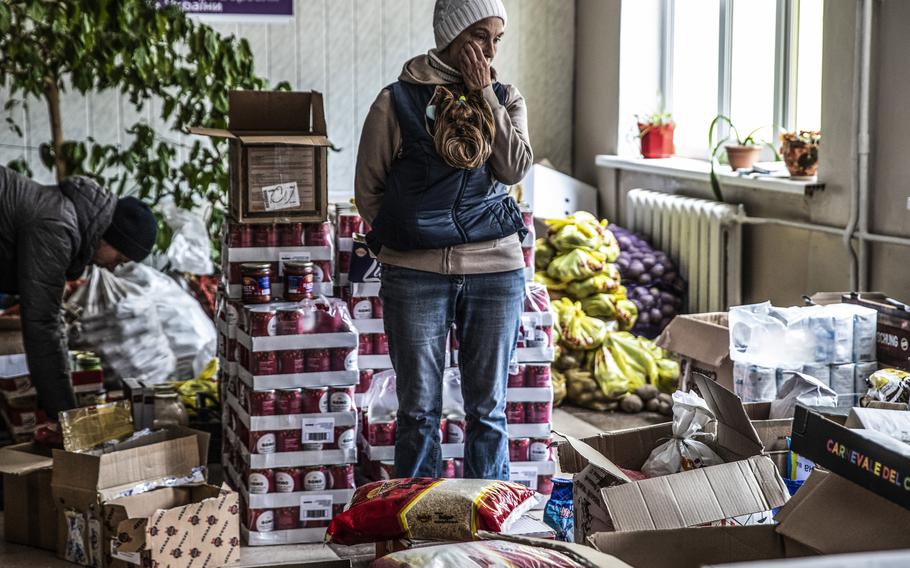 Russian forces camped in a vast, hilly field on the outskirts of the city, spreading out makeshift shelters made of felled trees, pallets, black plastic wrap and cardboard boxes. There was even a sauna built with plywood and sheet metal. Before retreating, the Russian forces carved up the terrain with heavy machinery to build artillery firing positions. All that remains are empty wooden ammunition boxes, some with stapled Soviet-era papers.
A group of men from the village have arrived to dump more trash on the site and collect some reward. Russian shelling blew a hole in its roof, one man said, so he came to the Russian ghost camp to find some wood to fix it.
Word of Prykhodko's efforts to protect his neighbors spread throughout Vorzel, where he was a respected member of the community. He served in the Soviet Navy, his son said, and returned to Vorzel to build garages, buildings and a few houses.
His death shook the village. Neighbors watched from the windows to make sure his body was not trapped by Russian soldiers. After two days, it was decided that moving Prykhodko's body was worth the risk.
The recovery was a fitting tribute. Some of the people who had taken refuge in his cellar organized a work party to collect his remains and bring them back to Kvitkova Street. They buried Prykhodko in his garden, in the shade of the house he had built.
– – –
The Washington Post's Serhii Korolchuk contributed to this report.