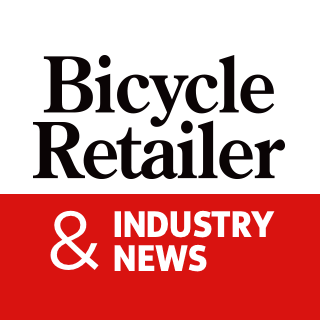 Enviolo, Qwic and Bafang provide a fully integrated cycling experience
Amsterdam, May 24, 2022 – enviolo, known for its unique stepless shifting products, and Bafang have successfully completed the integration of enviolo's AUTOMATiQ control units into the transmission system and display unit from Bafang. The new firmware integration allows the rider to change all bike and riding parameters such as cadence setpoint or calibrate enviolo's AUTOMATiQ interface via the Bafang system. This provides a fully integrated user experience as all settings can be changed through a single display control unit resulting in a clean handlebar. QWIC will be the first bicycle company to launch e-bikes with enviolo and Bafang integration.
Integration comes at a logical time for all businesses. Billy van den Ende, Director of Brand Experience at enviolo "Our goal is to get people out of the car and onto a bike, but we have to build great bikes to be able to achieve that goal. We believe that by providing a fully integrated user experience, we create a riding experience safer and more enjoyable. Bafang is one of the leading manufacturers of complete electric drive systems and it makes sense for us to integrate the enviolo AUTOMATiQ systems into the Bafang motor system. QWIC has been a long-standing enviolo partner and we are very proud to have this new technology on QWIC's innovative Premium i Auto model.
Jos Schutte, Head of Technical Innovation at QWIC: "With each generation of e-bikes, we work to make them smarter and better. But 'smarter' should not, of course, mean that cycling becomes more complicated. even as attractive as possible. The cooperation between enviolo, Bafang and QWIC allows us to improve the cycling experience for the user. A great advantage of the QWIC Premium i Auto model is that it is now possible to change the set point desired cadence from enviolo AUTOMATiQ via the Bafang display, eliminating any need for additional controllers and ensuring a clean handlebar.
Joe Jiang, Marketing and Commercial Director at Bafang: "Bafang and enviolo are two pioneering companies in the world of e-bike riding that have earned an excellent reputation in recent years. So it was only a matter of time for the two companies to work closely together on new projects. Bafang found enviolo an ideal partner. Together they provide the right concept and the right forward-looking product to meet the current and future demands and requirements of the bicycle industry. Both companies are extremely innovation-oriented and therefore look forward to new projects that are inspiring, progressive and forward-looking, customer-oriented and responsive to their needs. »