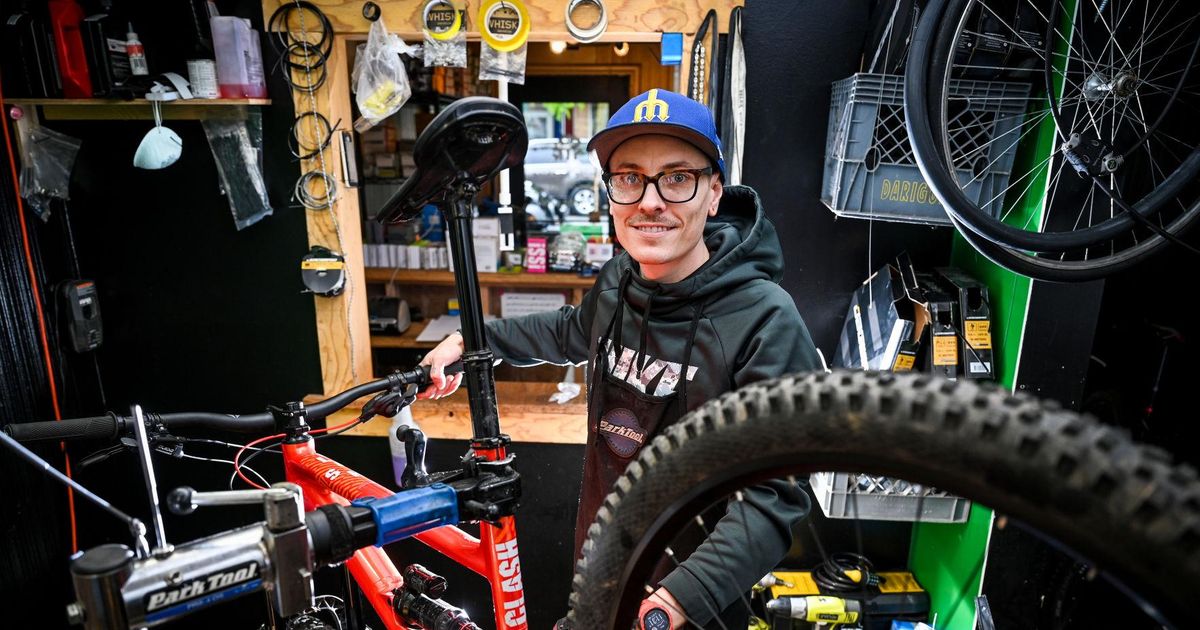 Entrepreneurship: Simple Machine Bicycle Shop has new customers adapting
Editor's Note: Our Entrepreneurship series documents how businesses and workers are dealing with the economy's slow return to life after it suddenly closed in March – and adapt to new challenges ahead.
Mastering sourdough bread hasn't been the only pandemic pastime to gain momentum. You only have to look out the window to notice that bicycles have gained momentum.
"We have certainly noticed the influx of non-cyclists becoming cyclists," said Nigel Calcaterra, chief mechanic of Simple Machine Bicycle Shop. "It got a lot of people out of the woods who normally wouldn't ride a bike."
In fact, the trend has caused a shortage of bikes for sale, and at higher prices.
"Their initial decision was to go buy something brand new, but when they looked, and it was only $ 700 and up, or a very small and very large size, but nothing in between, it was at that point it made more sense to just sort out what they already had, "Calcaterra said.
As a result, many people looked at this dilapidated bicycle in the garage and took it to the Simple Machine Bicycle Shop, located at 820 W. Garland Ave.
Calcaterra has focused on "growth through positivity," and to that end, he sees plenty of reason to be optimistic – in the store and on the road. He's glad people are looking to fix instead of throwing away old bikes, some of which he says have probably been in the shed for 10 to 15 years.
Calcaterra said many customers were surprised with the results, commenting, "My bike is like new!
As an avid cyclist himself, Calcaterra has noticed that his usual routes – the Centennial Trail and the Kendall Yards – have tripled the number of cyclists.
"Seeing everyone out there is good for me, obviously," Calcaterra said. "I work in a bicycle shop and have been a cyclist my whole life. Sometimes we feel like we are alone there so it's really nice to see more people on bikes.
He also hopes that this trend could improve the attitude between cyclists and cars.
Simple Machine does not run promotions, preferring to grow organically through word of mouth.
Calcaterra is hoping this continues after the pandemic, and maybe even push authorities to make the city more bike-friendly.
For new riders, Calcaterra has a few words of wisdom. First of all, helmets are a must, and "Spokane isn't built around the bike first, so I don't know how to put it. You kind of have to put your face on the game, you know? "
He also advises investing in a U-lock. Removing the front wheel – or switching to a non-quick release – or the seat isn't a bad idea either.
Megan Rowe can be reached at (509) 459-5382 or [email protected]