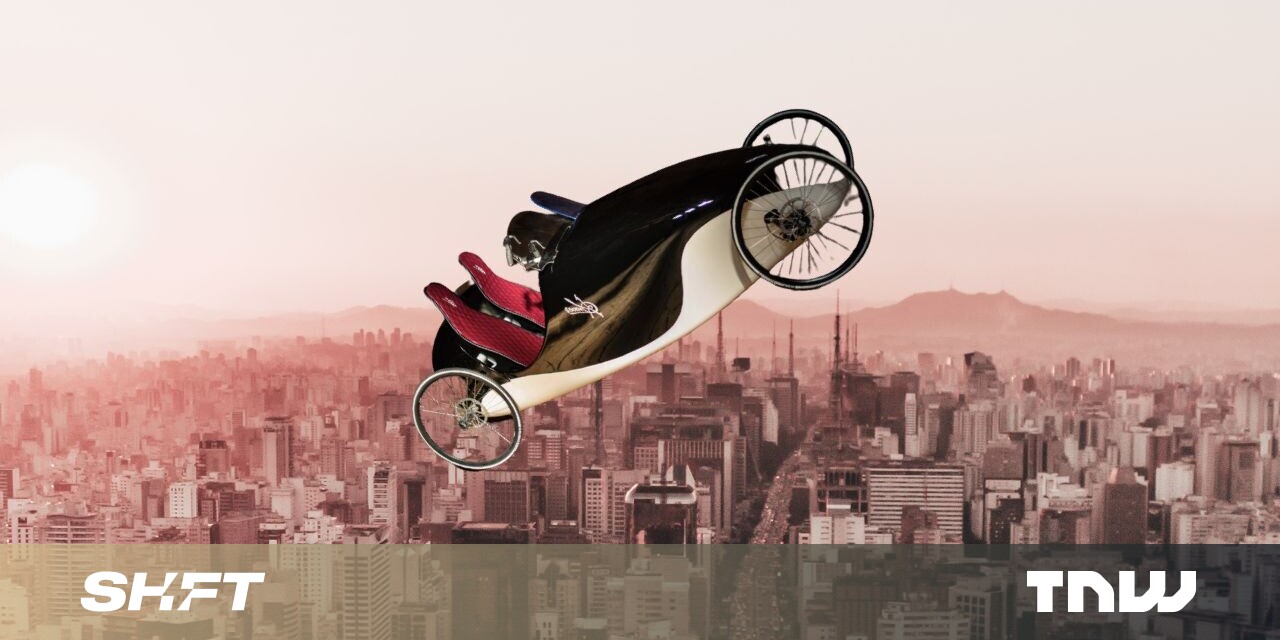 Could electric velomobiles change micromobility? Meet the Kinner Car
If you are a velomobile fan and like the retro style then I think you will find the Kinner car intriguing – and not just because of its hybrid car-bike nature. While the Kinner is described as a human-powered vehicle, you will always benefit from electric assistance.
Still a work in progress, the current prototype is 285cm long, 100cm wide and has a wheelbase of 220cm, which allows it to be legally classified as an electrically assisted bicycle – in Europe, at least.
It is suitable for two riders and has room for luggage under the hood.
The Kinner was created by guitar builder and restorer of classic vehicles Ari Jukka Luomaranta. I contacted him to find out more.
What type of electric motor will the vehicle use?
According to Luomaranta, the Kinner will use an auxiliary electric motor with automatic gears.
"It's a very innovative design," he explains. "The engine runs like a ghost, it just feels like someone is pushing you. It is also designed from the user's point of view, so that the motor will maintain a constant cadence, without requiring any action on the part of the rider.
Moreover, you can activate the Kinner simply by using the corresponding app on your mobile.
The goal, he further notes, is to have the Kinner fueled primarily by the muscles. For this reason, he focused on a lightweight design with a composite frame and road bike wheels.
At the same time, it is planned to develop two more variants of the vehicle: an even lighter "competzione" model without a motor, designed for exercise and racing, and a model without pedals, powered only by electricity.
Is the Kinner filling a gap in the micromobility market?
Micromobility is on the rise in cities around the world, and we are seeing more and more e-bikes, escooters, tricycles and quads on the streets. It made me wonder if there is a place for vehicles like the Kinner?
Luomaranta believes there will be a demand for this type of vehicle in the future.
For starters, the Kinner sums up a more social concept, he says. You can ride it with a friend, partner, relative, you name it. In addition, it is flexible and can be easily built in different variations to suit different social activities.
Luomaranta explains:
For example, [you can ride it] in resorts and areas where you want to move comfortably with someone without traffic regulations. You can ride a road bike and exercise together. You can travel with luggage like a tent and make long journeys easier than with an electric bike.

You can rent one and comfortably drive around the central areas of cities to see the attractions. It's also a perfect sports car for dressing nicely and driving slowly down a zero-emission boulevard.
In fact, Luomaranta believes that as European cities transform their core areas into low-emission zones, the Kinner could be a viable replacement for cars, providing comfort without any environmental impact.
When will the Kinner be available?
The first deliveries will begin in April 2022 and the velomobile comes with a $ 17,448 price tag.
Luomaranta says they have already received orders and will begin manufacturing the first batch of six cars in early January.
The pedal car will come with a built-in sports watch, navigator and anti-theft system, but you also get customizable extras including windshield, mirrors, lights and indicators.
You can take a closer look at the Kinner in the video below:
I don't know about you, but I would be very interested to see velomobiles spread, especially if they can combine a modern design with a classic retro look.