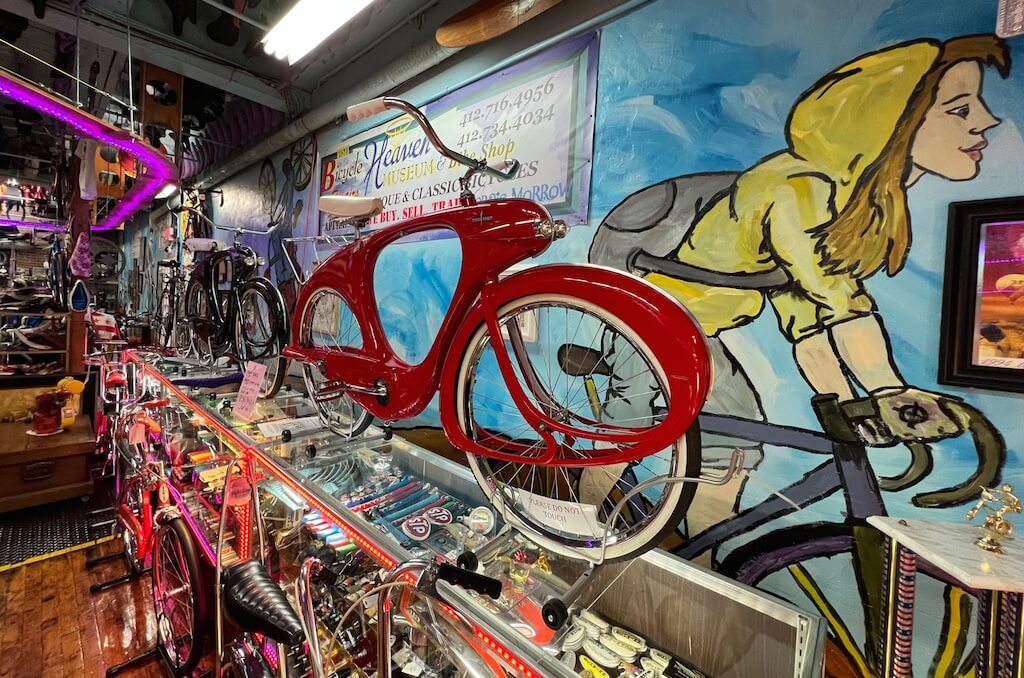 Bicycle Heaven is the largest bicycle-themed museum in the world
What does 4,000 bicycles really look like? Once you've got them upright, hung on the walls, and color-matched to their frames, can anyone really grab that many bikes? After removing the pedals and turning the handlebars so that visitors can safely navigate, 4,000 bikes begin to mix. They can hardly be considered as individual brands and models. It's just inner tubes and tires, neatly arranged, as far as the eye can see. And it is divine.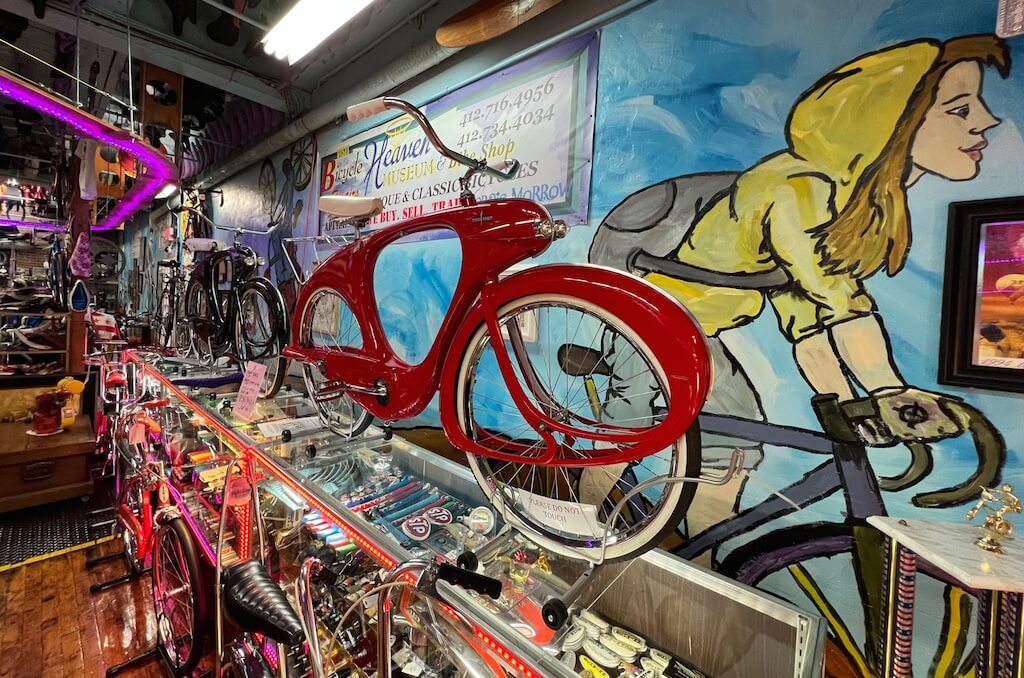 That's what I found at Bicycle Heaven, the empire-wide museum in the west corner of Pittsburgh, Pennsylvania. The institution is both a museum and a bike shop, contained in a two-storey warehouse. Second-hand bicycles are laid out in the parking lot out front, all available for purchase, and a nearby mural is spread across the brick facade. Even before entering the building, you can sense the enormity of its collection.
What follows is a maze of vintage bikes, parts and miscellaneous, with narrow alleys in between. There are hybrids and racers, BMX bikes and high-wheelers, lined up as tightly as books on a shelf. Entire walls are filled with drop-bar Schwinns, the kind of skinny road bikes my parents rode around in the 1970s. A narrow hallway is covered in dismembered forks, which are arranged in a rainbow of paintings original.
Bicycle Heaven was founded in 2011 by local bike mechanic Craig Morrow. What started as a single bike out of the trash has turned into a vibrant non-profit organization that repairs and rents bikes and is open seven days a week. To outsiders, Pittsburgh might seem like a strange place for a bicycle museum, not to mention the largest such museum in the world. But if you know the city well — and its long manufacturing traditions and quirky collections — Bicycle Heaven makes perfect sense.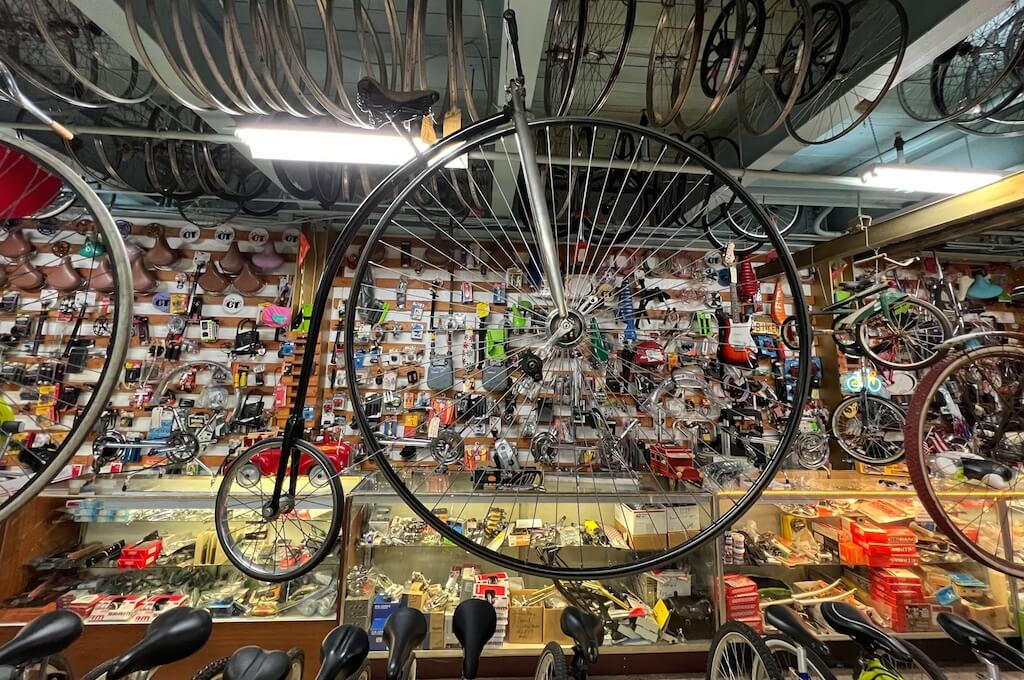 Most bikes are everyday models, which have faded over the decades to become historical relics. But Bicycle Heaven has its celebrities too: the Bowden Spacelander was renowned for its futuristic design, and of the 600 units ever made, Bicycle Heaven has seventeen. Another prominent display is the bike from "Pee-wee's Big Adventure," the candy-red contraption that served as McGuffin in the film.
Unlike a heavier museum, the exhibits at Bicycle Heaven are peppered with new features, like an interactive sculpture of the Three Stooges, vintage movie posters, and a cardboard cutout of Captain Kangaroo proclaiming, "Schwinn bikes are the best." And yet, despite the industrial space and unwieldy collection, Bicycle Heaven is impeccably curated. The space could easily become a hoarder's living room; instead, it feels like an overgrown workshop, where every spoke and key has its place. There's no gift shop, but souvenirs are strewn like Easter eggs on the first floor. I came across an appropriate souvenir myself: an old-fashioned bicycle license plate, printed with the name of my home country and the year of my birth.
One of the best parts of Bicycle Heaven has less to do with the building than with its location: the museum sits in an industrial park, a few quiet streets from a mixed-use trail. This trail is miles long and hugs the North Shore, and it offers one of the most scenic hikes in Pittsburgh. On a hot sunny day, pedaling to Bicycle Heaven is the most enjoyable way to get there, much better than a car or bus. Yes, a highway to heaven exists, but true salvation will be on two wheels.